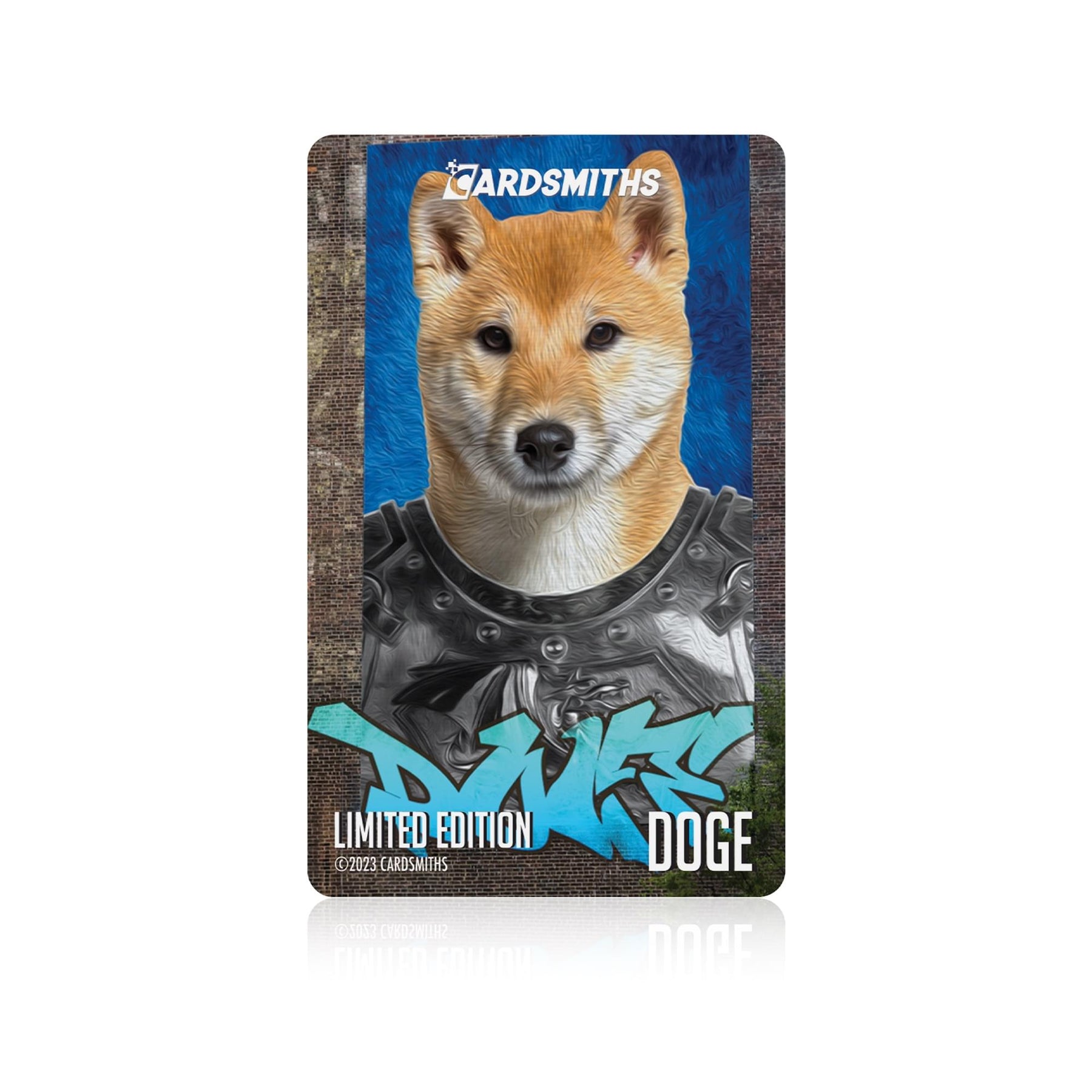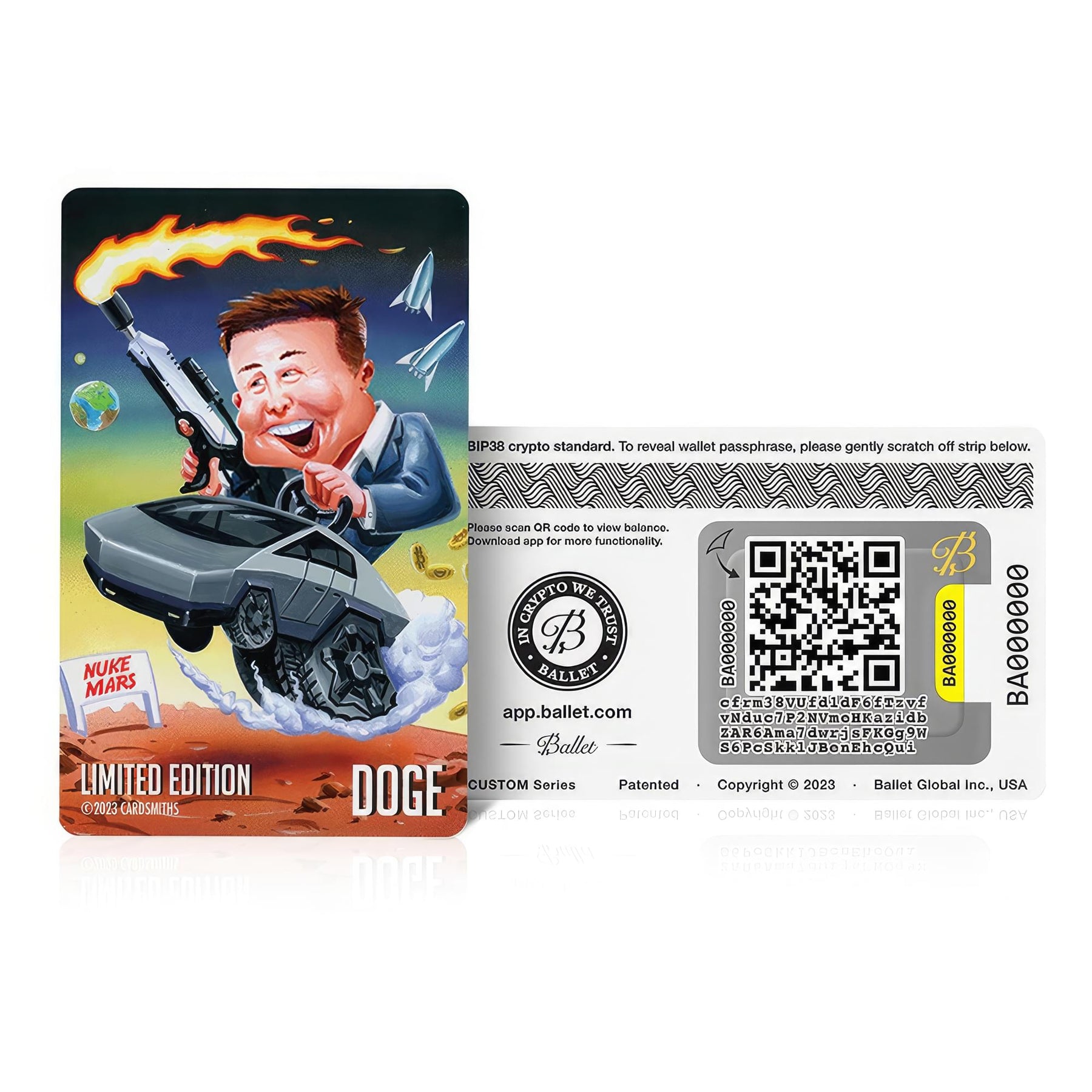 Cardsmiths Dogecoin Ballet Limited Edition Wallet Card
Style:
Elon Musk Nuke Mars
Introducing the Cardsmiths Limited-Edition Cryptocurrency Wallet Collection!
These limited-edition wallets, produced in conjunction with Ballet Crypto, combine industry-leading, cold storage security features with fan-favorite designs from our Currency trading card series.
Each wallet includes a unique public "funding" address for you to load cryptocurrency on to as well as a private key ("Pin Number") located under a tamper-evident holographic sticker to ensure that your funds will remain safely on the wallet card until you are ready to move them.
Choose wallets with your favorite Currency Series 1 & 2 trading card designs such as the popular Elon Musk "Nuke Mars" variant and "Satoshi Samurai" Meta-Rare artwork. Or collect all 9 wallets in the series and unlock cold storage options for Bitcoin, Ethereum, Litecoin, and Dogecoin. 
Whatever you decide, don't delay! These limited-edition wallet cards are sure to be in "diamond hands" before you can say, HODL!
PLEASE NOTE: Wallet cards are shipped empty and do not include or contain any actual cryptocurrency. No sale or exchange of cryptocurrencies is expressed or implied.