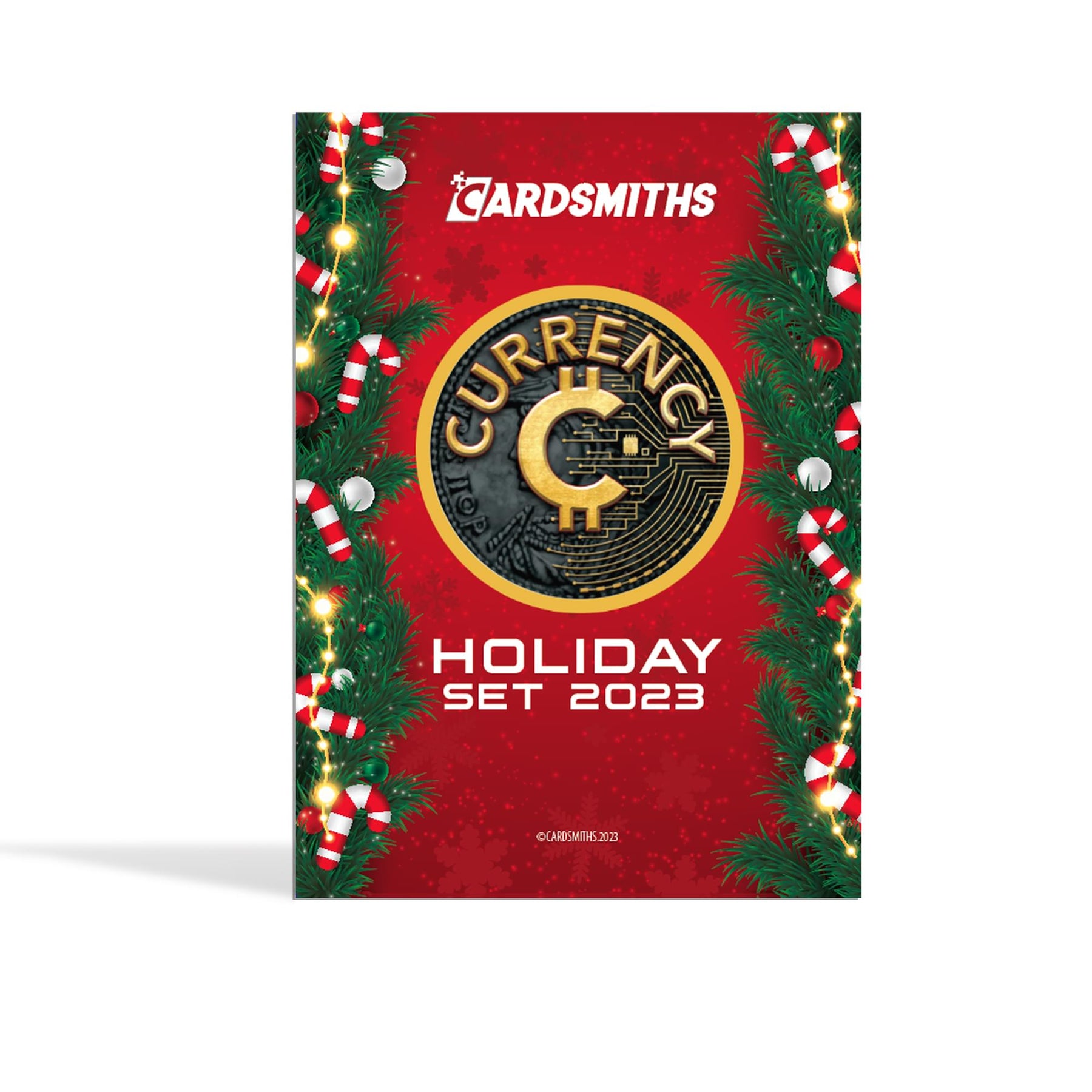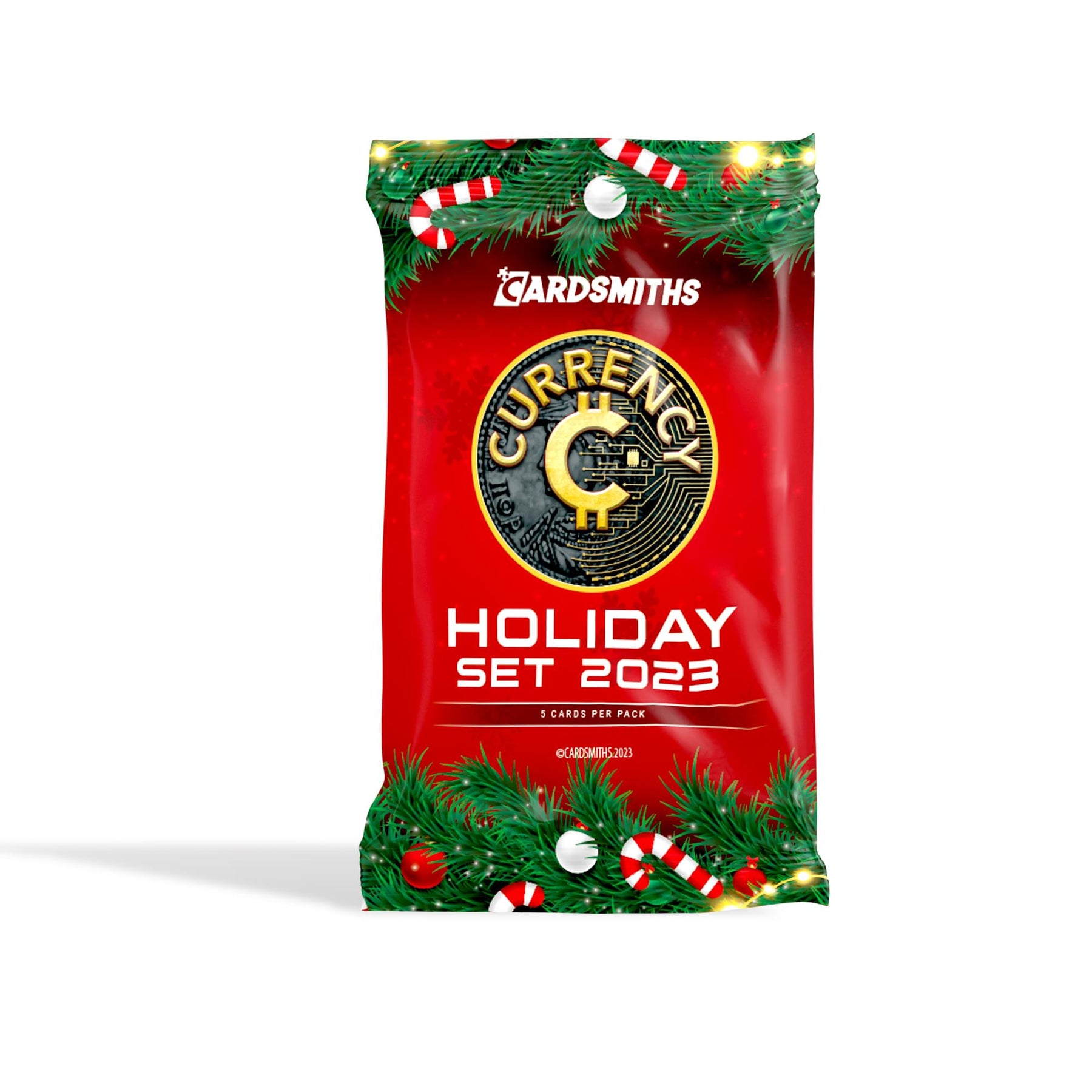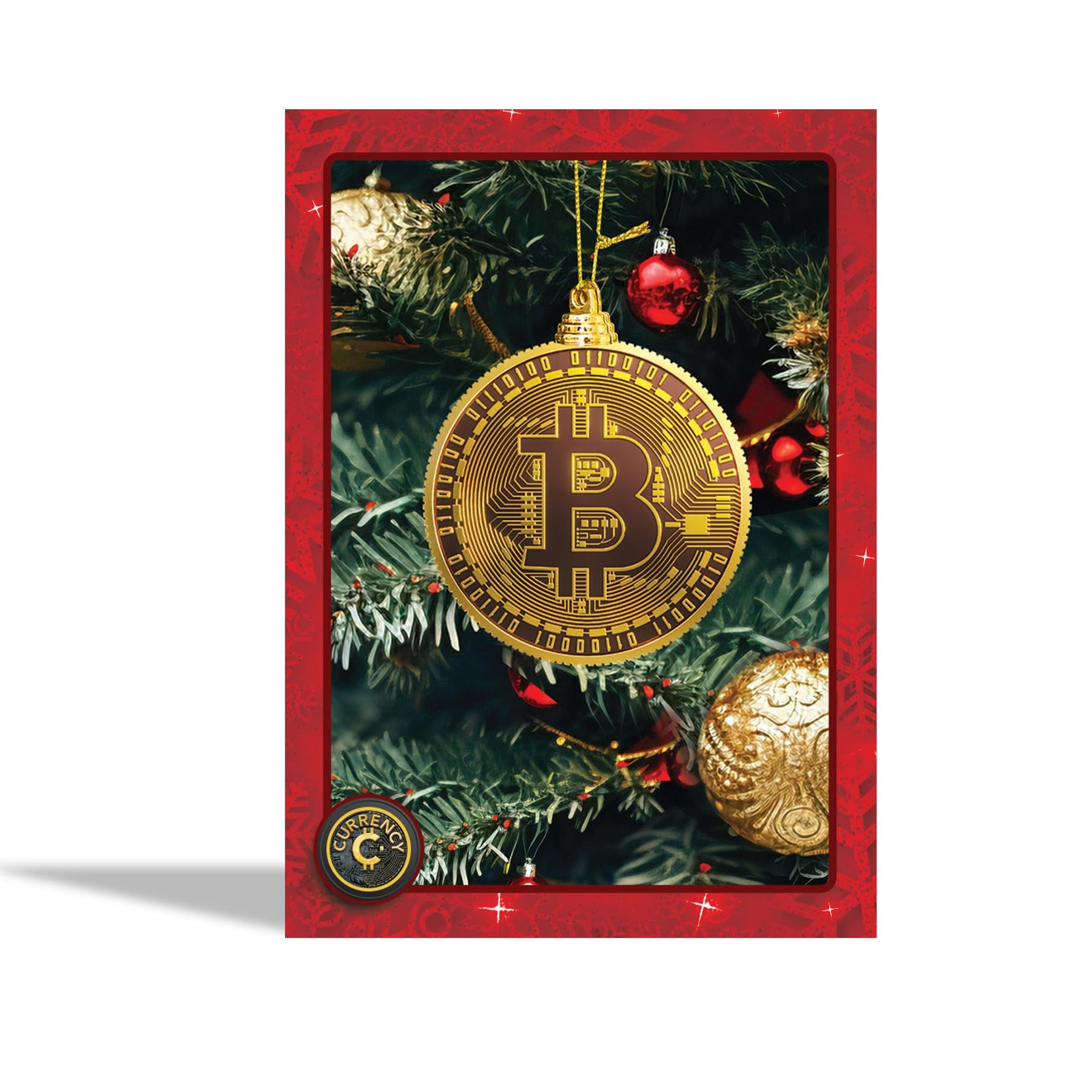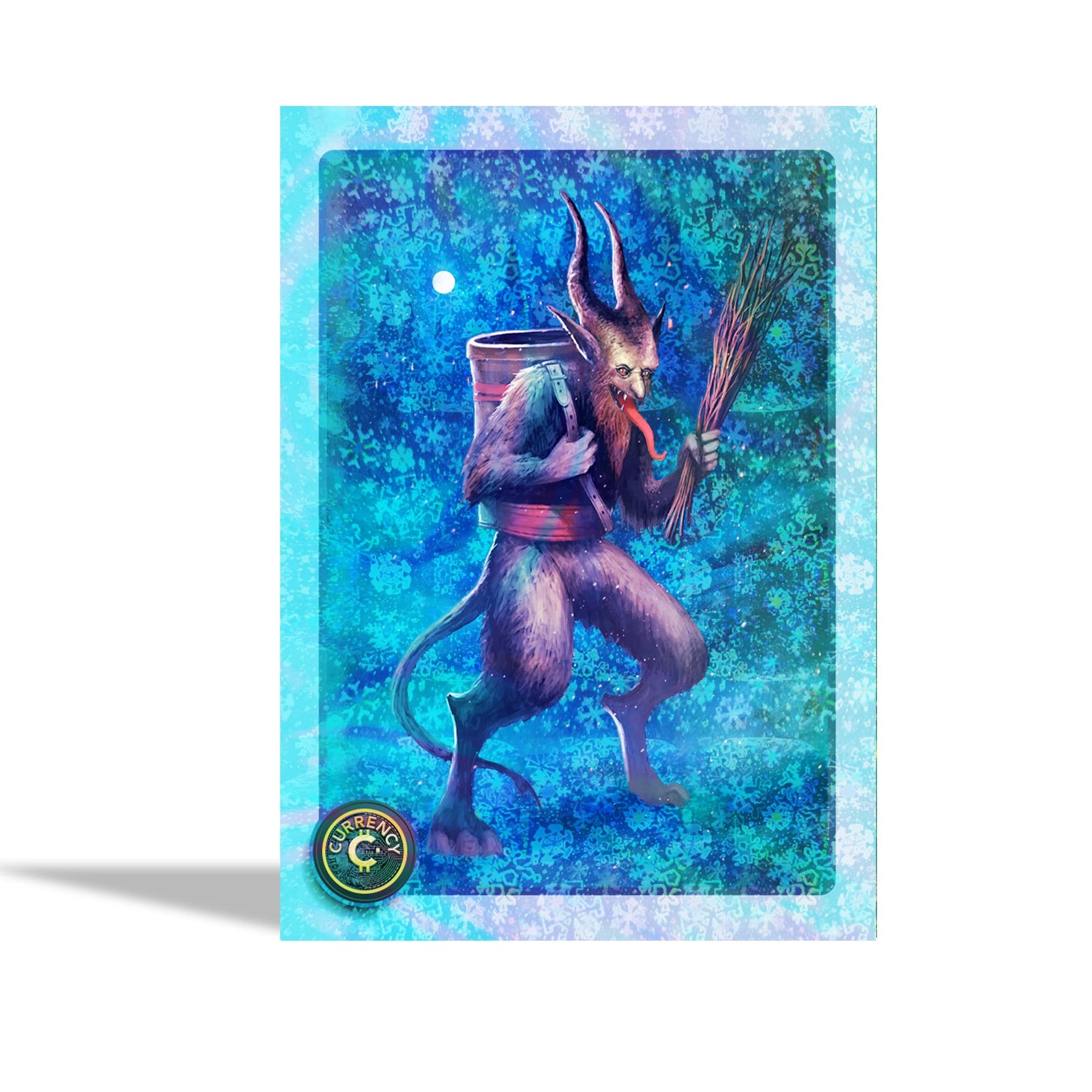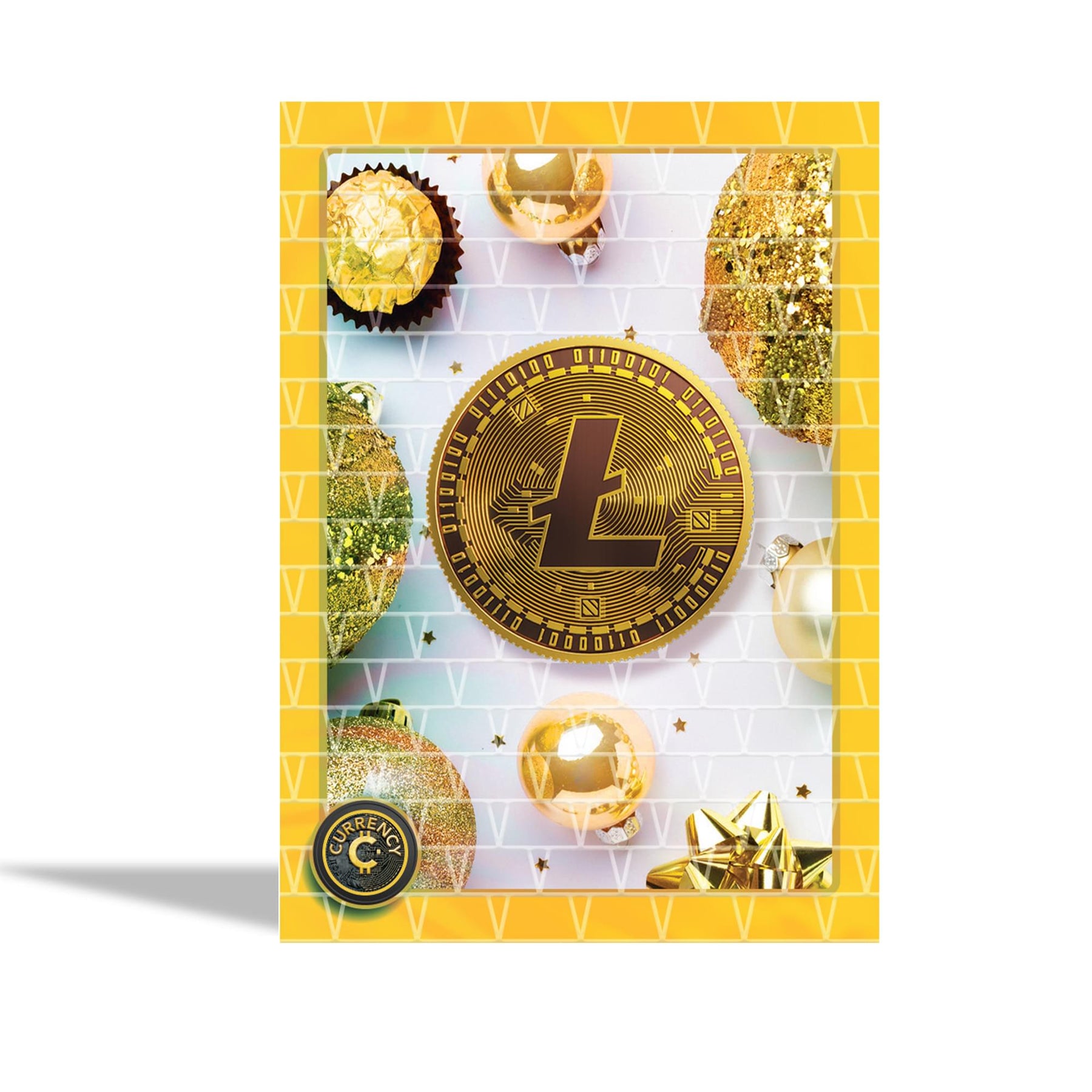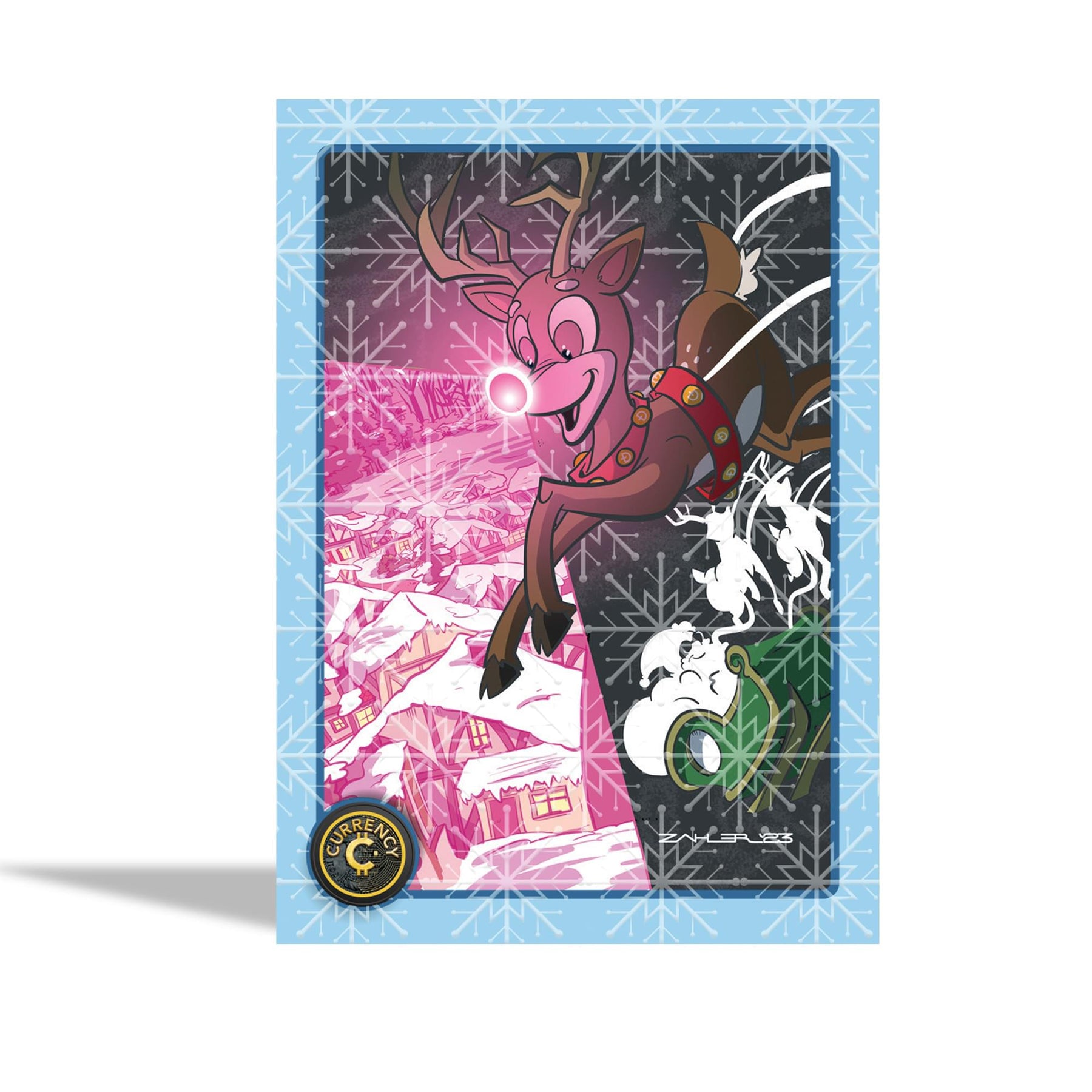 Currency Holiday 2023 Trading Card Set
Currency Holiday 2023 Trading Card Set
Only 2023 Packs Made!
5 Cards per Pack / 18 Cards in the Set

Unwrap the magic of the season with the CURRENCY Holiday Mini Set from CARDSMITHS. It's that special time of year when the hustle and bustle of the holidays is a cornerstone of the economy. This festive set showcases a gallery of classic holiday characters and iconography that really pays off in merriment. Look for crypto trading cards adorned in seasonal garb, gleaming Gemstone Refractor™ cards, and the introduction of the Snowflake Gemstone Refractor™.
In fact, your odds of finding a Gemstone Refractor™ have never been better, as there is one of these very popular serial-numbered cards in every Currency Holiday 2023 Pack! 

Of course, no Currency trading card set would be complete without the chance of finding a cryptocurrency redemption card.  So, we've randomly inserted a total of 21 redemption cards in these holiday packs for various Bitcoin denominations from 0.001 up to 0.1 BTC!
There may even be a few surprises in store with these packs! 
What are you waiting for?  Get invested in the yuletide spirit with this special holiday edition of CURRENCY Trading Cards.
Pack Odds:
Collector Parallel Snowflake Holofoil 1:1, Serial-Numbered Gemstone Refractor™ 1:1, Cryptocurrency Redemption 1:96